SoftStart Home Potential Energy Savings Report – Part 2
By Mike Sokol from RVelectricity.com
Thanks for joining us in part 2 of this article series. Picking up where we left off, let's talk about…
If a consumer needs to occasionally power their house during an electrical outage from a portable generator, bi-directional charging EV truck or solar Powerwall, then SoftStart Home can provide additional Indirect energy savings. That's because by reducing the compressor inrush current it enables the consumer to use a heat-pump in their house instead of portable electric space heaters or electric baseboard heating. And according to the EPA, a heat pump can reduce energy heating costs by as much as 50% to 70% compared to resistance heating.
The reduced starting inrush current from SoftStart Home will allow a home owner to run a Central Air Conditioner and/or Heat Pump from a smaller 120/240-volt, 7,000-watt Inverter Generator or PowerWall inverter system.
That's difficult to accomplish with a 7kW class inverter generator and the stock starting capacitor. Typically, an air conditioner or heat pump using a stock starting capacitor on a 2 to 4-ton compressor would require a larger 10kW to 12kW, constant RPM generator, which uses much more fuel to operate as well as being much more noisy in the neighborhood. 
There are also Dual-Fuel inverter generators available such as this DuroMax XP9000iH that can use either gasoline or propane, thereby increasing the refueling possibilities. This style of generator not only drops the engine down to idle speed at times of low power usage, it's also enclosed in an acoustic baffle to reduce engine noise while running. This is an advantage in a neighborhood power outage where you might not want to advertise that you have a generator.
Basically, the SoftStart Home unit will reduce compressor inrush current by as much as 80%, so that instead of a noisy 12kW generator that uses a lot of gasoline to run at a constant speed in order to maintain a 60 Hz output, a consumer can provide emergency backup power to their home during an electrical outage with a 7kW inverter generator that has much lower fuel consumption.
This is especially important during the winter months where in recent years the electric power grid has been disrupted for a week or more at a time, with thousands of people put at risk due to a lack of electricity for heating.
The actual energy savings due to heat pump usage rather than resistance heating is a linear function. So, if a consumer in Maryland with an electric power rate of 16 cents per kWh used 200kWh of energy in a month for resistance heating, that would cost $320 per month of electrical energy to operate. The same house using a heat pump could use only 100kWh or less of electricity to provide heat, which would cost only $160 per month. And, of course, the ability to heat the house with a heat pump during an energy blackout using an affordable dual/fuel generator could save lives, and would essentially be priceless.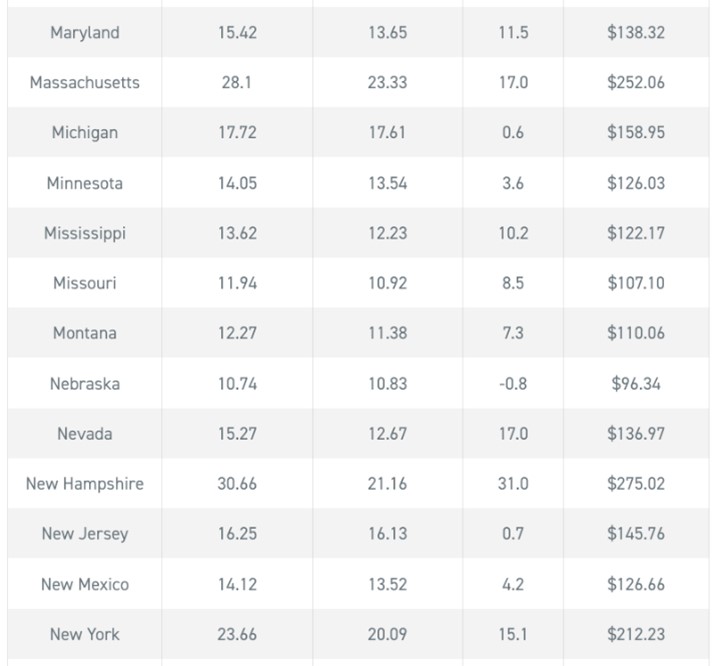 Mike Sokol is an electrical and professional sound expert with 50+ years in the industry. His excellent book RV Electrical Safety is available at Amazon.com. For more info on Mike's qualifications as an electrical expert, click here.
Join Mike's popular and informative Facebook group.
And you don't want to miss Mike's webcasts on his YouTube channel.
For information on how to support RVelectricity and No~Shock~Zone articles, seminars and videos, please click the I Like Mike Campaign.
Learn More About SoftStart Home Startup Technology
To learn more about SoftStart Home products and how they can improve energy use and help keep homes comfortable in most any situation, please go to SoftStartHome.com. SoftStart Home™ is a product of SoftStartUSA, an industry leader in home and RV power management products.
Trust has to be earned and we want to earn it.
We appreciate the faith and trust you have placed in us in purchasing and using our SoftStart products. More and more we've come to understand that we are a referral-based business. Hence, we appreciate and encourage anyone in your life right now such as a father, mother, son, daughter, uncle, cousin, neighbor, or fellow camper that has a need to be cool anywhere in their RV, and needs THE BEST expert opinion or soft start solution. We promise you we will give them our preferential service. And even if they choose to NOT buy our products, we will still try and help them solve their RV cooling issues.
Because you referred us, we are ready, willing, and passionately able to serve the people that are important to you. We want to help make smart campers smarter by giving them the most thorough, most meaningful, professional soft start advice. We will provide for them solutions, recommendations, videos, diagrams, plus LIVE rooftop tech call support. We will treat them in an incredibly special way on how to stay cool anywhere, anytime in their RV.
So please feel confident in your recommendation of us. Trust has to be earned, and we hope we have earned that in you to a degree you feel at ease in suggesting that special person, or special dog or cat who may need camper cooling in hot weather. We trust our help will be sought without reservations, thanks to your sincerest recommendations.
Click the button below for your preferred platform.
As a small business, we appreciate your feedback. Your testimonials really help us deliver the best products to you as we continue to grow. If you'd be so generous, consider leaving your testimonial on our public platforms to spread the word of SoftStartUSA! Thank you!
Connect with us on socials
Click the button below for your preferred platform.
We make it one of our top priorities to connect with YOU, our customers. Connecting with our customers over social media has enabled us to build relationships and connections with you. Your likes, comments, and reposts help us deliver the best products as we continue to grow. Thank you for supporting a small business!