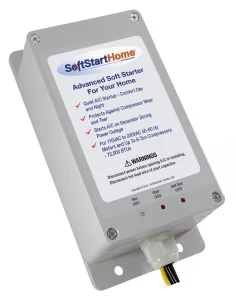 Welcome to Our SoftStartHome Wholesale Account Application For Dealers, Brick and Mortar Stores, Installers, Online Sellers, etc...
The 3 Biggest Problems That An A/C Dealer Or Solar Dealer Has Are:
1. Discovering NEW lucrative sources of revenue
2. Getting a low power solution to start an A/C
3. Finding a reliable product with on-time delivery and a trusted name brand
This can lead to huge frustration, intense skepticism & poor revenue growth
However, When Your HVAC Or Solar Customer Uses A SoftStart Home You Get:
1. A New Revenue Source with High Product Margins with a #1 Trusted Name Brand Reliability
2. Happy HVAC or Solar Clients Enjoying Peace & Quiet, No Noise, & Improved Compressor Life 
3. A New Ability To Start Their A/C In An Emergency & Stay Cool With A Generator or Batteries
Guidelines:
1. Fill in your Tax ID, Company Name and Email and click send.
2. Look for an email from us with the link and password to our application page and pricing grid
3. Click the link, enter the password and you're now able to complete the application and make a purchase.