SoftStart Home-
The Best A/C Soft Starter

For Residential Central Air Conditioners and Heat Pumps
A SoftStart Home soft starter will drastically improve the operation of your A/C or heat pump.
How exactly does it do that? The SoftStart Home reduces A/C and heat pump startup demand by up to 70%!
Without that initial jolt, your central A/C unit or heat pump will minimize any knocking or shuddering on every start! It will start quietly, and keep you at the temperature you want – day and night.
A SoftStart Home soft starter on a central air conditioner/heat pump lets you stay comfortable by allowing the A/C and heat pump to run when using backup power. How?
SoftStart Home reduces A/C and heat pump startup demand by up to 70%!
It won't MAKE power, but it allows you to START and RUN your cooling or heating with a small generator or battery backup power.
SoftStart Home™ lets you:
– Keep cool or warm with A/C or heat pump
– Run the refrigerator, freezer, well pump, lights and other vital devices
– Live safely and comfortably until the main power is restored
Quiet A/C Startup – Comfort Day and Night.
Protects Against Compressor Wear and Tear.
Starts A/C or Heat Pump On Generator During Power Outage.
For 115V-230V A/Cs and Heat Pumps; Up To 3-Ton Compressors; 36,000 BTUs.
Every SoftStart Home™ Comes With:
Free Technical Support.
FREE Installation Kit, Terminal Connectors, Screws etc.
FREE 3-Year Warranty (Requires Registration).
FREE Shipping On All Orders To USA (UPS) and Canada (DHL).
Start Your Home A/C With SoftStart Home 3-Ton Soft Starter, With FREE Install Kit
No More Flickering House Lights When Your A/C Starts
Get A Restful Night's Sleep - No More Thumping In The Night As Your A/C Kicks In
Easily Starts Your A/C During Power Emergencies with Generator or Solar Back-up Power
Prolongs the Life Of Your A/C Compressor
Easy Install With Our "White Gloves Phone Support"
115V to 230V, Up to 3-Ton Compressors (36,000 BTUs)
FREE Installation Kit, Terminal Connectors, Screws etc.
Find a good spot under the cover of the central A/C unit. The SoftStart Home unit should be vertically installed securely on a panel with wires at the bottom.
FASTEN TO DESIRED LOCATION
Each SoftStart Home unit comes complete with
hardware fasteners, and is also equipped with a heavy-duty adhesive bonding pad to mount to most any type of surface.
ONLINE WIRING DIAGRAMS, VIDEOS, AND LIVE HELP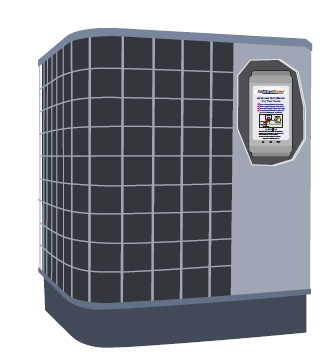 Easily Installs Under A/C
Covers (Location depends on A/C or heat pump design. Size of SoftStart Home unit not shown to scale.)
Technical Specifications – SoftStart Home A/C Starter
Model number: SSH3T
Normal working voltage: 110VAC (90-135VAC) & 240VAC (187-266VAC), 1 phase
Power consumption: Less than 3W
Maximum continuous working voltage: 135VAC/266VAC
Maximum continuous working current: 18A
Maximum non- repetitive inrush current: 170A (<20 ms)
Maximum surge current: 120A (<350 ms)
Soft start-up time: 1+0.5s
Current consumption: 48mA (capacitive 110VAC, 220 AC)
Operation hours: More than 45,000 hours (rated
working temperature)
Protection restart time interval: 3 minutes
Working temperature: -40°F to 185°F (-40°C to 85°C)
Working humidity: 0-95% RH – <104ºF (<40ºC) 
Dimensions: 5.6 x 2.9 x 2.0 in. (142 mm x 73 mm x 51 mm)
Weight: 1 lb. 5.2 oz. (0.601 kg)
Warranty: 0ne-year limited warranty (standard); Three-year limited warranty available (when registered)
Specifications subject to change without notice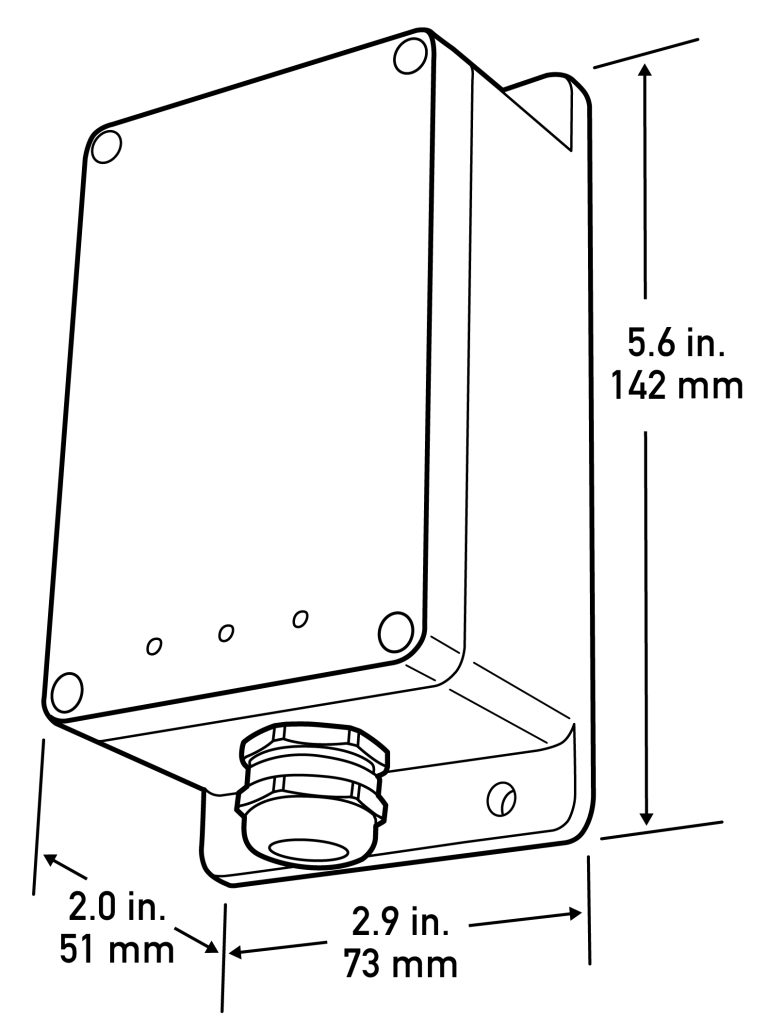 Complete Product Includes:
1. Model SSH3T air conditioner soft starter with wiring (5 wires)
2. Instruction guide
3. Complete accessory kit:
– Wiring connectors
– Zip ties
– Hardware fasteners
Don't Want To Install The SoftStart Home Yourself?
No Problem. Have a Pro do it for you. Simply add Concierge Service to your order.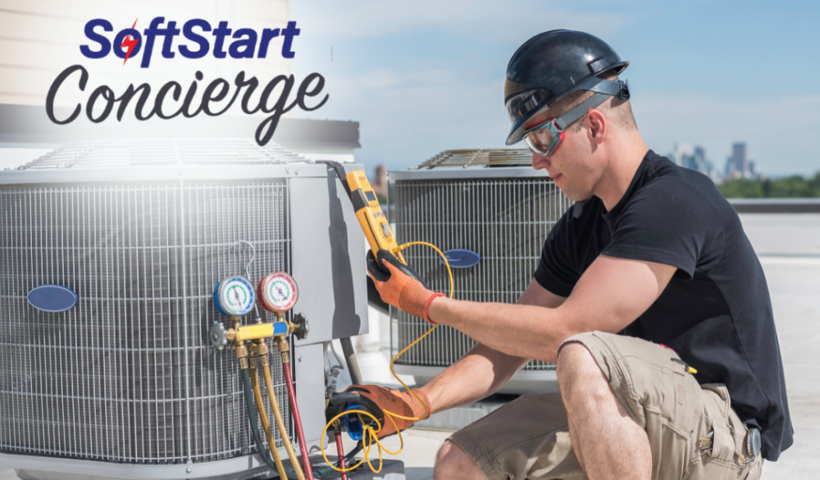 Here are the steps involved.
Step 1:
– Add the SoftStart Concierge service to your order. You'll need to add 1 SoftStart Concierge order per soft start in your order. We'll contact you within 1 business day to schedule your installation.
Step 2:
– On the call, we'll figure out the most convenient time and date for one of our local, pre-screened professionals to install your soft start product per our exact guidelines.
Step 3:
– The installation can take place wherever you designate, or at a local RV dealer outlet, if appropriate.
We handle payments to the installer to ensure you are 100% satisfied that your soft start unit works perfectly.
All you do is…
– Give SoftStart Home product to the installer when they arrive at your location.
– Test the product to assure it works and is operating as expected after the installation.
– Relax and enjoy the cool (or warm) comfort of your home.
Read What Our Customers Are Saying!