Try A SoftStart Home Product Yourself – FREE OFFER

Kindly fill out the easy application below to receive your complimentary SoftStartHome sample product. We're so confident that your customers will love this product that we're offering you a SoftStartHome, which typically retails at $399, absolutely free to try out. 
We look forward to you opening a wholesale account with SoftStartUSA to sell our products, but there's absolutely no obligation to do so. Either way the product is yours to keep! Be on the lookout for a confirmation email to complete your registration.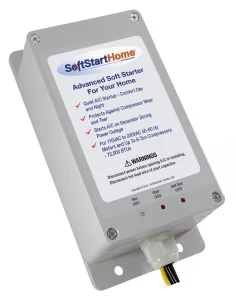 The 3 Biggest Problems That A Solar or HVAC Installer Has Are:
1. Discovering NEW lucrative sources of revenue
2. Getting a low power solution to start an A/C
3. Finding a reliable product with on-time delivery and a trusted name brand
This can lead to huge frustration, intense skepticism & poor revenue growth
However, When You Partner With Us And Use A SoftStart Home You Get:
1. A New Revenue Source with High Product Margins with a #1 Trusted Name Brand Reliability
2. Happy HVAC or Solar Clients Enjoying Peace & Quiet, No Noise, & Improved Compressor Life 
3. A New Ability To Start Their A/C In An Emergency & Stay Cool With A Generator or Batteries
Get A Complimentary SoftStart Home Unit And See For Yourself.


We're Sure You'll Want To Place And Order After Evaluating It.
There's No Obligation…